The Loyalty Group is a well-established loyalty marketing company specialising in the development and management of successful Customer Loyalty Programs.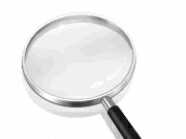 Our expertise lies in the design and implementation of loyalty programs, loyalty marketing services, marketing consultancy and customised loyalty program solutions. The Loyalty Group has developed and operates the successful Lucky Buys Reward program, which has become the largest independent small business customer loyalty program in Australia.
The Loyalty Group has also assisted in the establishment and operation of the IGA Community Club, Pool Pro, RSL Member Rewards, Red Meat Rewards, Showcase Rewards, Edge Club, Foodworks Real Rewards, Autopro VIP Club and other retail based loyalty programs.
At The Loyalty Group, we believe communication with your existing customers is a key to running a successful loyalty program, for that reason we have established a complete range of services including Direct Mail service, Email marketing, SMS Marketing & Gift Cards.